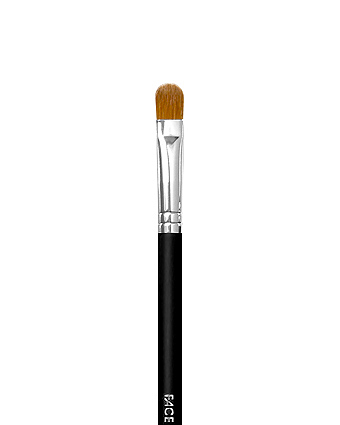 Firm and flat, this precisely tapered sable brush ensures even application of eye shadows and shimmers. It can also be used for concealers or other emollient products.
Always to tap an eye shadow brush to remove excess product before application, especially if you've already applied foundation.
Use the flat portion of the brush to apply eye shadows; the tip for highlighting and detail work.
While this is the perfect brush for applying shadow on to precise eye areas, it's perfect for applying concealer to the larger areas under the eyes, or to the lid as a primer. Loose pigments in particular require a sticky base that gives them something to adhere to. The base keeps colors intense and prevents fading.
You're one step closer to owning this product!
#6 Small Shadow has been added to your cart