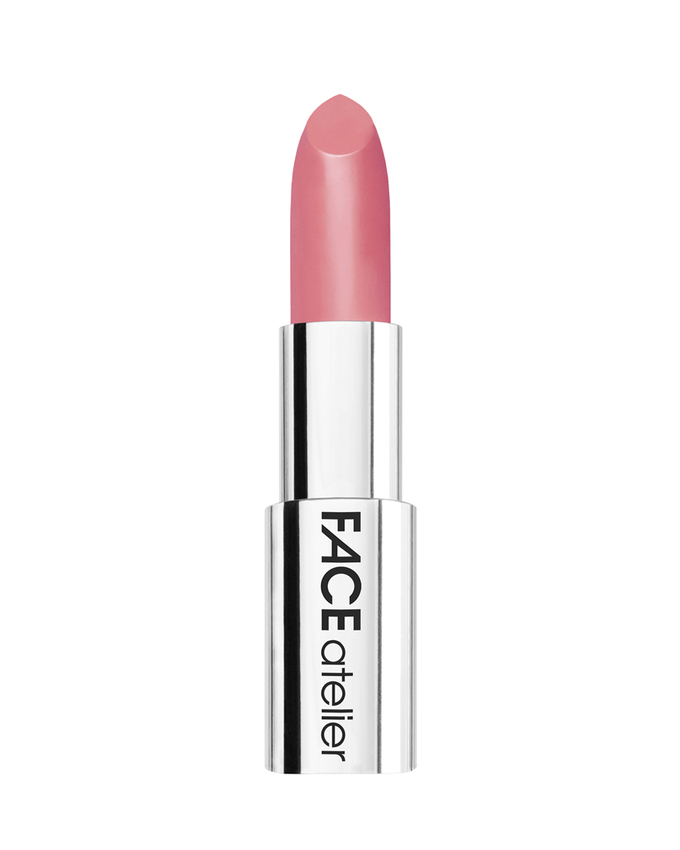 Lip Rx is an elegant remedy for sore, chapped lips. Indulge your lips with silky-smooth Lip RX, a tinted, sheer lip conditioner that soothes, moisturizes and protects the lips from the elements. It also provides organic ultra-violet protection, and is chock-full of anti-oxidants and essential oils. Lip RX contains a unique blend of essential oils and vitamins to repair and protect the lips, while enhancing the wearability of other color lip products.
I am a huge lip balm enthusiast. FACE atelier's Lip RX is quickly turning into one of my new favorite products. It feels like the product doesn't just soften and moisturize my lips while its on them - it feels like it is actually repairing them. I am a big fan of the lip stick-type casing it has. There is nothing worse than pulling out your "lipsmackers" lip balm and putting it on! My lips are noticeably softer already (after four days of use). Also, very important, FACE atelier Lip RX doesn't seem to affect the staying power of the gloss that I have been putting on top of it.
ThatCityGal.blogspot.ca
Winter tip - For a beautiful natural tint and lots of moisture try @FACEatelier Lip Rx in "Sahara" its a new fav of mine!

— lottie s (@lotstar) February 7, 2014
Lip Rx helps repair chapped lips as well as locks in moisture on hot and cold days. It helps to prevent future damage to lips. All of this improves and enhances the application of other lip products.
Key Ingredients
Meadowfoam Seed Oil – Cold pressed from the tiny seeds of Limnanthes alba, which produces an oil with superb anti-oxidant properties and skin softening benefits. it delivers good barrier formation. It's rich texture helps to lock in skins natural moisture to help prevent dryness and soften the skin.
Sesame Seed Oil – The vitamin E contained in sesame seed oil acts as excellent antioxidant and thus is useful as natural UV protection. Another excellent benefit of sesame oil for skin is that it slows down skin aging. The oil has an antioxidant called sesamol that effectively prevents the appearances of wrinkles and fine lines.
Shea Butter – A plant lipid extracted from the karite tree, shea butter is a rich source of antioxidant. Shea butter's phenolics, a constituent element of polphenols, have anti-aging benefits and properties similar to green tea. Shea butter contains five essential fatty acids, (a major amount coming from stearic and oleic acids), phytosterols, vitamins E and D, allantoin (good for healing skin irritations), and vitamin A. This combination of ingredients helps neutralize free radical damage, reducing fine lines and wrinkles and fading age spots, as well as stimulating collagen production. It also it contains natural sunscreen in the form of cinnamic acid.
Allantoin – Healing, moisturizing, soothing and anti-irritating agent. Allantoin produces its desirable effects by promoting healthy skin. It washes away old tissue, speeding up the growth of new, healthy tissue. An excellent common anti-inflammatory additive. The most popular applications are in the prevention and treatment of dry and chapped skin and lips.
You're one step closer to owning this product!
Lip Rx has been added to your cart