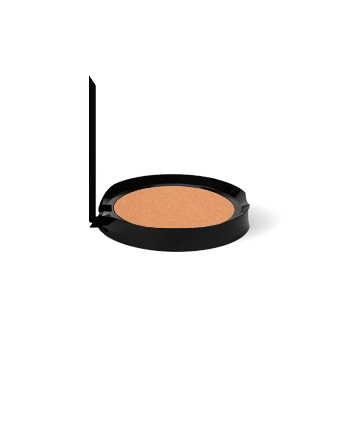 Ultra Bronzer represents the perfect marriage of performance and technology. They feature a sophisticated formulation that uses pure, micronized pigments surrounded by silicones, which create a cushion between the powder and the skin. Silky soft, Ultra Bronzer is the perfect complement to Ultra Foundation.
If you're not familiar with FACE atelier - a beauty brand that offers top-notch products with high end ingredients at reasonable prices - you should be! The line's Ultra Bronzer calls upon micronized pigments that appear to float on the surface of skin, never sinking into fine lines or wrinkles.

Pretty City.com
The silicone in the formula ensures a longer-lasting product that floats on the skin and won't emphasize fine lines and wrinkles.
Moisture, heat and sebum resistant.
Key Ingredients
Silicone – ensures that a formula is moisture, heat and sebum resistant; enabling the powder to float on skin as opposed to accentuating the look of fine lines and wrinkles. They also ensure an even application of other ingredients and leave behind a silky, almost imperceptible feel that noticeably enhances the skin's texture and appearance.
Squalene – a plant derived emollient that's a natural component of skin and has antioxidant and immune-stimulating properties
Lightly apply Ultra Bronzer on the apples of the cheeks, the chin and the temple - exactly where the sun would hit the face.
Apply Ultra Bronzer before blush as applying it after will change the blush's color.
Use Brushed Sable as a contour on darker skin. It's a great shade for dark olive skin and women of color and can do double duty as a pressed powder.
You're one step closer to owning this product!
Ultra Bronzer has been added to your cart