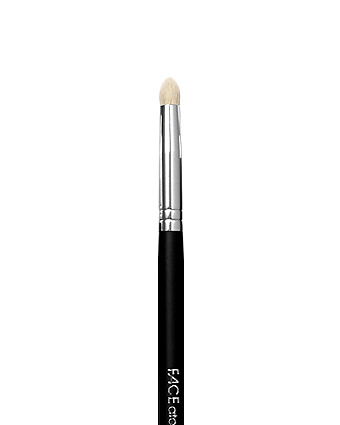 This pencil-shaped tool is the ultimate smoky eye brush. It simplifies smudging shadows or liners around the eye and into the eyelashes, creating unforgettable drama. The soft, smooth natural fibers also make it ideal for blending color.
The pros will tell you - don't attempt a smoky eye without a smudge brush. The key to a smoky eye is blending or smudging the color down from the lash line until the line of product disappears, transformed into a smoky sweep of colour.
This brush can also be used to shade the lid and crease.
You're one step closer to owning this product!
#12 Smudge has been added to your cart