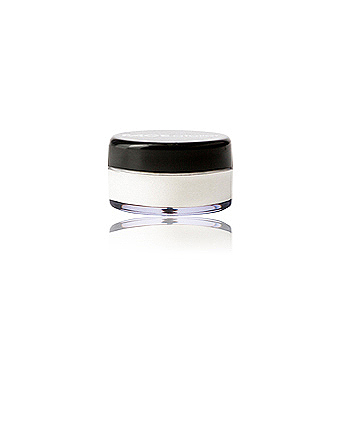 Glisten, glitter, gleam. Sexy, sultry, sinful. Colour your eye in ways you never dreamed using these ultra-fine, perfectly pigmented loose Shimmers. Our highly pigmented Shimmers won't flake, are non-creasing and long lasting. A little Shimmer goes a long way - apply sparingly for a subtle wash of color, or apply more for a dazzling display.
FACE atelier offers a collection of shimmers in contemporary shades that will appeal to women of all ages.
All of our Shimmers are vegan except for Pink Glaze.
Shimmers work better, are less likely to flake and last longer when they're applied to a sticky surface. Ultra Foundation and Ultra Camouflage Duet are ideal for priming the lid and they won't change the color of whatever's applied on top of them.
Mix a Shimmer with a drop of FACE atelier's Transforming Gel to create a custom paint that sets and makes a lasting impression. Use the paint as a long-lasting eye colour, or use as virtually water-proof eyeliner.

Add a touch of Shimmer to your favorite body moisturizer for an overall glow.

Mix your favorite Shimmer with FACE atelier Clear Lip Glaze to create a custom lip glaze, or transform a matte Lip Glaze into a unique shimmering shade.
You're one step closer to owning this product!
Shimmer has been added to your cart