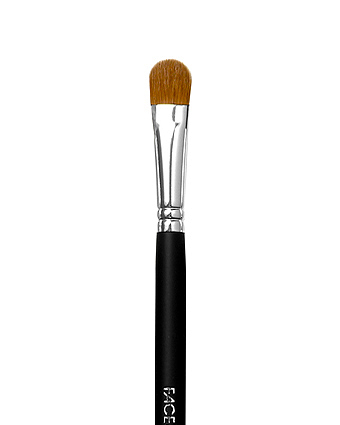 The big sister of the small shadow brush, the large shadow brush effortlessly covers a larger area without sacrificing precision of application. The firm, dense sable fibres, together with the flat, oval shape, make it the perfect choice for applying, blending and shading eye shadows,
This is an excellent multi-purpose brush, perfect for applying base eye shades or covering larger areas of the lid and brow. It can also be used to blend and shade.
This is an extremely user-friendly brush that was designed for a pro but is perfect for a novice.
You're one step closer to owning this product!
#7 Large Shadow has been added to your cart