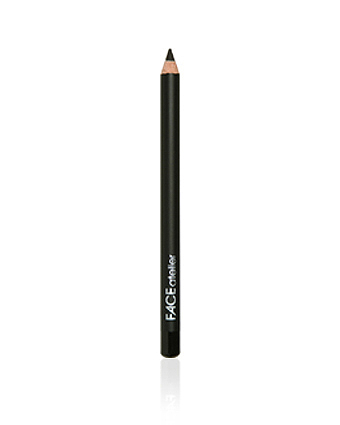 Picture perfect eyes are yours with the creamy, long-lasting colour of the Face atelier Kohl Eye Pencil. These richly-pigmented pencils ensure smooth application of colour that is easily blended. Soft enough to smudge, but firm enough for precise lining. You'll get a photo finish every time.
While carmine is listed as a 'may contain' ingredient, we now offer only matte, carmine-free shades.
Our Kohl Eye Pencils are formulated to produce deep, constant colour whether you're lining your lash line or creating the perfect smoky eye.
There are advantages to a classic, wood-clenched eye pencil versus a liquid liner. FACE atelier Kohl Eye Pencils are easy to use and because the color goes on dry, it can't bleed into fine lines or wrinkles like a liquid liner. The tip of a FACE atelier Kohl Eye Pencil can always be sharpened and because the color is dry, they're impervious to bacteria, last longer and are easier to use.
You need a classic lip pencil to define your lash or waterline.
Always begin lining with a sharpened pencil. And it's easier to line if you pull the skin at the eyes outer corner.
To soften the tip to smudge, you can rub the tip in your fingers; put the tip near a light bulb for a short time or give it a blast with your blow dryer. Angle the pencil, using the side of the pencil when you want a thicker line.
Too much liner makes the eye appear smaller. To make your eye look larger, only pencil one-half to two-thirds on the top and bottom.
Penciled lines can fade after a long day but you can increase their longevity by setting your penciled line with a similarly colored eye shadow. For black eye liner, use FACE atelier Carbon eye shadow.
Black can be too harsh for women with light skin or hair. Line with FACE atelier's Brown Kohl Eye Pencil for a softer, more feminine effect.
A cotton swab is your best friend if you make a mistake. A lightly moistened swab – face cream works too– will clean it up without bleeding into the rest of your eye makeup.
You're one step closer to owning this product!
Kohl Eye Pencil has been added to your cart