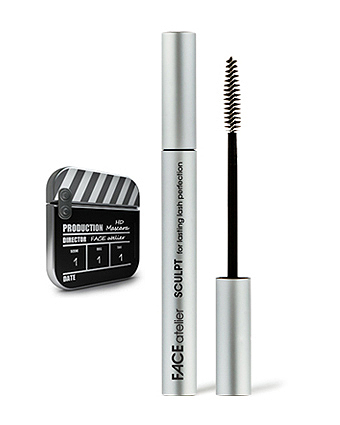 Sculpt HD Mascara subtlety builds and lengthens for feathery, sleek lashes without spiking or clumping. Fiber free with a touch of silicone for a splash-proof finish. Antioxidants and conditioning agents in the formula makes Sculpt Mascara HD an ideal choice for healthy lashes.
Sculpt HD Mascara enhances lashes by feathering each lash while coating them with a glossy, natural-looking color. Its formula helps to conditions and strengthen lashes. It's extremely long-lasting and results in a natural lash that's full and lush-looking. Lashes remain supple and soft to the touch.
Its fibre free formula is long-lasting, water-resistant, smudge-proof, flake-free and safe for those with sensitive eyes and contact lens wearers.
Key Ingredients
Acrylates Copolymer – helps the formula form a pliable, cohesive and continuous even covering over each individual lash. Helps reduce breakage.
Phenoxyethanol – a safe and effective ingredient that prevents microbial growth so that Sculpt Mascara HD will last longer. Fascinating fact – it occurs naturally in green tea!
Silicone - provides slip, imparts emolliency, and is a water-binding agent that holds up well, even when lashes becomes wet.
Apply beginning at the base of the lashes, wiggling the wand back and forth. This thickens the look of your lashes. Then sweep the wand up the lash. For extra volume, apply to the back of the upper lash.
It's easier to apply to lower lashes if you hold the wand vertically.
Wait between coats to prevent clumping. A lightly moistened cotton swab is a girl's best friend when applying mascara as it allows you to clean up mistakes – even the best pros makes them - quickly and efficiently.
Pumping a mascara wand doesn't get more product on the brush. Instead it introduces air into the formula, causing it to dry out quicker.
Pros consider Sculpt HD Mascara to be an amazing performer because it separates and defines lashes without clumping and flaking. It can be re-applied for a fuller lash that's clump free to increase volume and definition, but still looks natural while lashes remain flexible.
PRO ALERT – This mascara is ideal for HD, especially when you need a natural-looking lash.
You're one step closer to owning this product!
HD Mascara has been added to your cart