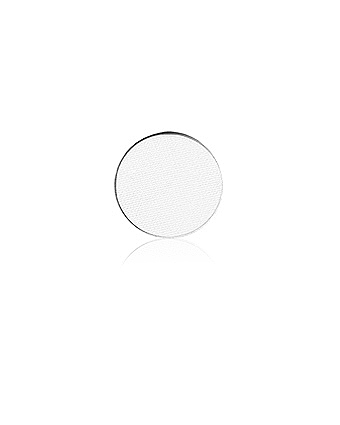 The eyes have it – with an alluring array of long-lasting, luxurious colors. Sinfully soft, these creaseless shades, with a unique micronized formula, blend beautifully and finish flawlessly. Our richly pigmented eye shadows are designed to ensure even application of color that's easy to blend.
FACE atelier Eye Shadows are available in a variety of shades and textures. We want the customer to be in control and that's why our eye shadows are sold pan-only, allowing you to design your own 4 or 12-well palette. Palettes sold separately.
Our eye shadows are vegan except for african violet, azure, ice burg, iced amethyst, purple haze, plum glaze and raspberry satin.
I'm a huge fan of FACE atelier eye shadows. They're a staple in my kit, my go-to shadows. They have a fabulous texture – creamy and velvety – and are easy to blend with true-to-color payoff, even the palest shades. No primer needed! The shades are highly wearable – a sophisticated collection that I use all the time regardless of the medium.

Anthony 'The Makeup Man' Gordon - celebrity, TV + film makeup artist
The long-lasting formula finishes with just the right amount of pay-off for both personal and professional use. The formulation guarantees even application and adhesion to skin.
Because our eye shadows are sold separately and fit into a reusable palette, you only need to purchase shades as you use them. Economical and high performing!
Long lasting and crease free.
Want an eye lid primer? Look no further than FACE atelier's Ultra Foundation of Camouflage Duet. The silicone in these formulas helps to create the perfect base that won't change the color of your shadows. They also give the shadows something to stick to while ensuring that the color lasts even longer.
Makeup artists always tell you to blend your shadows. That simply means to go back and forth over the lid with a fluffy brush - like our #9 Blender brush - where shades meet another until one color turns seamlessly into the other.
Use neutral eye shadow shades to contour - Parchment eye shadow is the perfect contour for fair skin. And don't be afraid to mix the shades to create a new one.
Want to make a custom paint that can be used to color and line eyes or shape brows? Lift shadow with a firm brush, such as our best-selling #10 Flat Liner brush and add a tiny drop of Transforming Gel to make a long-lasting paint that won't crease or flake that's virtually water-proof. Don't add Transforming Gel directly to an eye shadow pan as it will cause the pan to harden and shorten the life of the shadow.
If you're sporting a bold, complex eye, we recommend that you keep your lip simple.
Brush alert – unless you're a pro, you don't need a million eye shadow brushes. Use a flat one to deposit shadow on the lid – large or small depending on the area, and a fluffy one to blend and shade your crease.
You're one step closer to owning this product!
Eye Shadow has been added to your cart