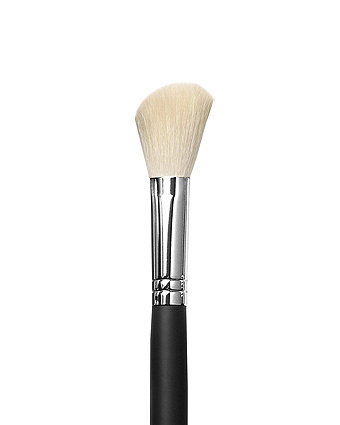 This perfectly sized and versatile brush turns contouring your cheek or jaw line into child's play. It can also be used to apply color to cheeks, collarbones and shoulders. The soft, natural fibers help create a natural-looking, well-blended look.
The feather edging of the contour brush, combined with its soft but firmly bundled bristles, makes it ideal for blending and contouring.
Using this brush to apply Façade to the cheek for a beautiful, airbrushed look.
You're one step closer to owning this product!
#3 Contour has been added to your cart