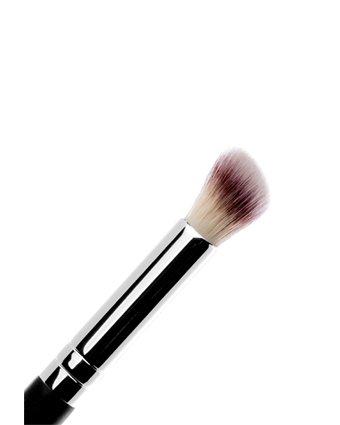 The angled shadow brush features soft but dense synthetic hairs deliberately angled for expert application of eye color. It effortlessly blends shadows while pigment lines disappear for a seamless finish.
All Pro Series brushes feature cutting-edge bristle technology prevents fibres from absorbing product with antimicrobial benefits that prevent the spread of bacterial, fungi and some viruses.
This brush's angle makes it perfect for shading and sculpting the jaw line. Use neutral shadows to define and strengthen your jaw.
The synthetic fibres of the angled shadow brush are ideal for precise application of a liquid highlighter, like Ultra Sheer.
You're one step closer to owning this product!
#78 Angled Shadow Brush has been added to your cart