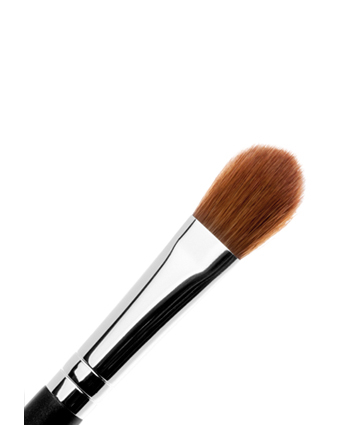 The versatile paddle shadow brush is 4 brushes in 1. The broader part of the brush effortlessly provides seamless coverage of the entire lid in a single stroke. The tip highlights the lid and shades the brow while the side fits perfectly into the crease. And whatever you're doing, the precisely shaped hairs pick up, deposit and then blends the perfect amount of pigment.
All Pro Series brushes feature cutting-edge bristle technology prevents fibres from absorbing product with antimicrobial benefits that prevent the spread of bacterial, fungi and some viruses.
You're one step closer to owning this product!
#54 Paddle Shadow Brush has been added to your cart