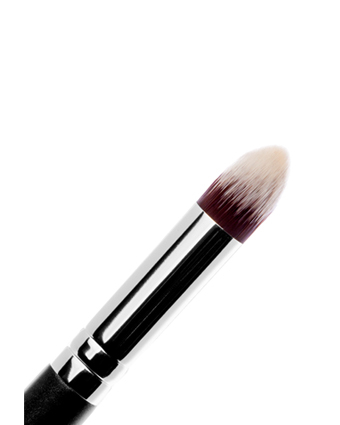 Dense, tightly packed hairs make the bullet concealer brush perfect for applying concealers with purpose and precision. Its unique shape guarantee product is applied easily and evenly on every curve and angle.
Pros know to strategically apply concealer and gently pat it in place. Then carefully press it into the skin to ensure it stays put. Swiping product can damage the eye's sensitive skin or cause the concealer to streak and apply unevenly.
Generally you apply concealer after foundation. But it goes on first if your concealer is also acting as a color corrector and then it may need to be neutralized before applying foundation.
You're one step closer to owning this product!
#48 Bullet Concealer Brush has been added to your cart